Fiction First Character Creation: (Lateral Advancement and Making XP Central to Your Character)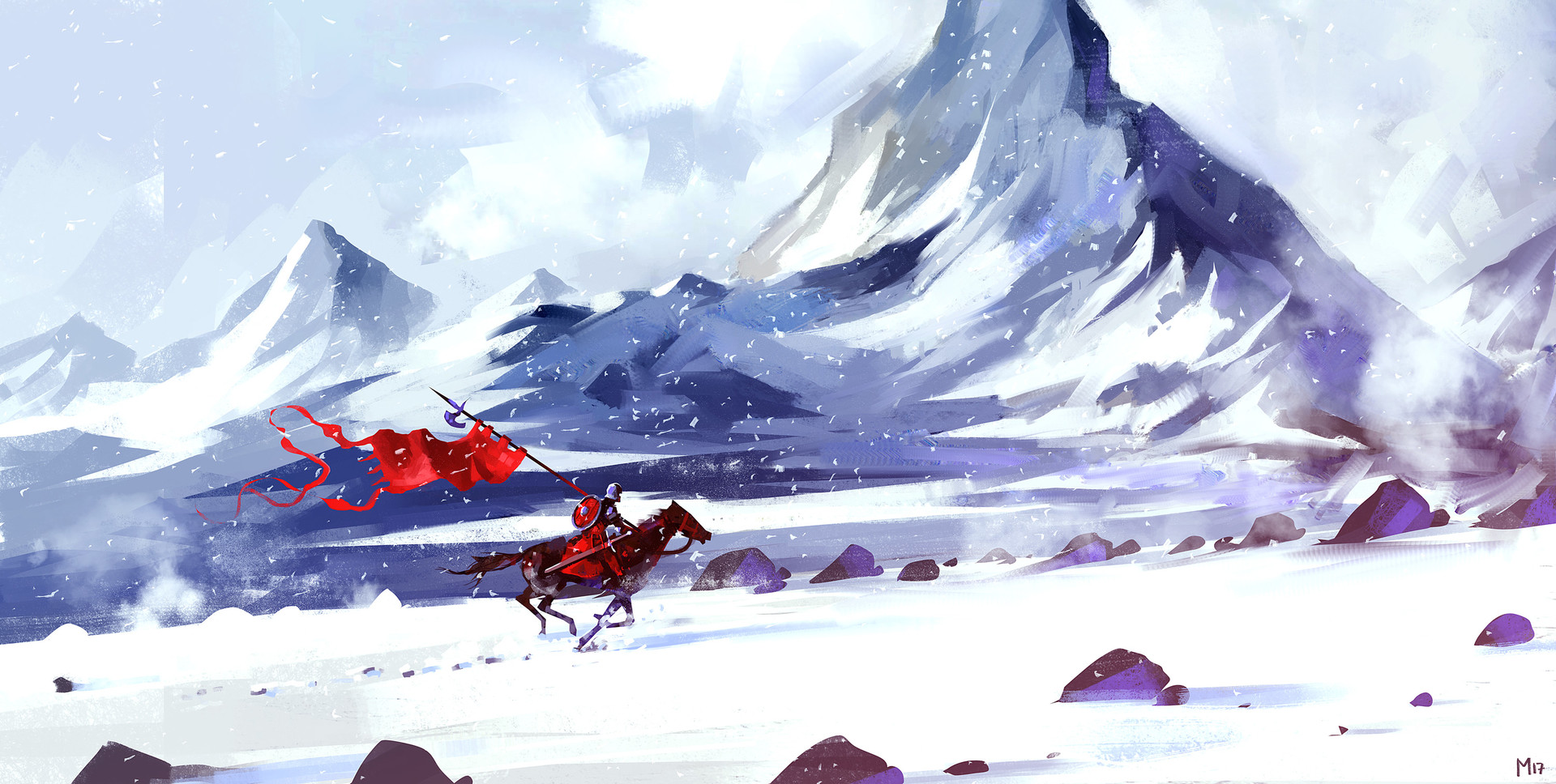 This is the penultimate post in the series of blog posts covering the various pieces of the game that I've been working on for quite some time now. So far we've covered the general resolution system and the more specific combat system, and now, finally, we arrive at character creation, the most mechanically intensive part of the game. Warning: if you're not on board with the project thus far, this will not be the post to change your mind. Because this post will be on the longer side, I'm not going to spend any time discussing the game in general, so if any terms I'm throwing around seem unfamiliar, take a look at the last two posts or just drop a question in the comments. As usual, I'll be leaving my designers commentary in italics, and lastly, the final post in this series will contain a link to the google doc containing the consolidated rules minus my commentary, as well as an automated character generator. Enjoy!
Character Creation
To create a character, perform the following steps in order:
Roll to determine Traits
Roll to determine Motifs
Assign Motifs Ranks and Themes
Determine Training
Assign Goals
Determine Path
Traits
Traits define your character's capabilities and inform how difficult or easy it is for your character to accomplish things. They have no mechanical value, and serve only to provide qualitative information for the GM, who will use them to determine what your character can and cannot easily do.
Characters start out with six traits: roll twice and combine the results on the Profile, Form, Virtues and Vices tables, and roll anywhere from 0-3 times on the Quirk table.
If you roll the same result twice, your character is exceptional in that regard, make a note of it and choose a new word to describe that exceptional Trait: "Hulking" rolled twice might become "Gargantuan" for example. If you roll contradictory results, justify them ("Spindly" legs and "Brawny" torso) or reroll.
There is absolutely nothing special about the fact that each character gets 6 Traits and that the Traits are divided into those categories. GMs should feel encouraged, if not required, to come up with their own Trait lists to serve their campaign's needs. I personally don't like a character's intelligence to depend on their character sheet, so there are no Traits like "Quick Witted" etc. If you swing the other way, then please, feel free to add traits of that nature. Likewise, most of my games do not include strange species as playable options, so I have included no species specific Traits, but if you wanted to include elves or wicker men or what have you, making unique Trait tables for each species would be the way to go. Lastly, while it might be simpler to just make each Trait a single descriptor, I highly recommend my method of combining two descriptors, as it often makes for more unique characters.
Profile (d20): the impression your face gives
(Roll twice and combine)
Form (d20): what your body looks like
(Roll twice and combine)
Virtues (d20): principles you may uphold
(Roll twice and combine)
Vices (d20): sins you may fall prey to
(Roll twice and combine)
Quirks (d50): talents you may possess and flaws you may suffer from
(Roll up to 3 times)
Motifs
Motifs are distinctive objects that central to a character. Motifs refer to 1 unique, specific object, and have a Rank, from 1-3. When you roll, if you can reasonably incorporate one of your Motifs into your action, you may choose to use it, adding its Rank to your roll, and marking 1 Stress on the Motif. Every 3 Stress reduces a Motif's Rank by 1
"Reasonably Incorporate" is deliberate wording here: you do not need to be using a Motif in order to apply its bonus to an action, only to incorporate it into that action. For example, you could rub a lucky coin Motif before making a tricky shot in order to add the Motifs bonus.
Every Motif has a Theme, a suite of related actions that a character can take remove Stress from their Motifs and improve their Motif's Rank. You may remove 1 Stress from a Motif each time you incorporate it into an action in line with its Theme. If you would remove Stress from a Motif without any marked, you may instead may mark Favor on the item. For every 4 Favor, you may increase the rank of that item by 1. Items may have a maximum Rank of 4.
Themes will be dealt with in more detail in their own section, never fear.
Motifs are tied intrinsically to your character, and may only be taken from your possession or destroyed in a few ways:
A player may choose to lose possession of a Motif voluntarily.
If using a Motif would reduce its Rank to 0, you automatically succeed the roll you were using it on, and the Motif breaks. If a Motif breaks or is destroyed, it may be repaired.
You may choose to have a Motif be destroyed (if feasible) in order to save your character's life. A Motif destroyed in this way may not be repaired or replaced.
A character may never have more than 3 Motifs. Their Motifs may, however, change. If a character loses a Motif, they may choose another item. That item becomes a new Motif at Rank 1, and must be assigned a Theme.

If you'd like to be stricter, you can make it so that Motifs cannot be replaced or repaired: the starting 3 is all you get. I personally go back and forth, but in general if someone finds Excalibur or something and wants to replace one of their Motifs with it, I let them.

Characters start with 3 Motifs, one at Rank 3 and two at Rank 2.

To generate your characters starting Motifs, roll on the Motif tables on the following page 3 times each, and interpret the results to create a unique item and explain its significance to your character. Then, assign each Motif a Theme from the Themes the GM makes available. You may not assign the same Theme to all of your Motifs. Finally, assign one Motif Rank 3, and the other two Rank 2.

These Motif tables will not spit out a finished item. Rather, it'll provide you with a bit of evocative and hopefully inspirational material, which you will then assemble into a meaningful item.

The tables I've provided here will make sense for an anachronistic but generally traditional fantasy campaign, but as with the Trait tables, GMs can and should make their own Motif tables to suit their own campaigns.


Item (d100): what sort of object is this Motif?
(Roll once)
Style (d20): how does this Motif appear?
(Roll once)
Condition (d10): what sort of condition is this Motif in?
(Roll once)
Origin (d50): why do you have this Motif?
(Roll once)
Detail (d100): inspiration for some detail about this Motif. Can relate to its appearence, background, relevance to your character, or anything else.
(Roll twice and combine)

Themes
Themes are a collection of tonally similar actions players can take to remove Stress from their Motifs and improve their Motif's Rank.

Every game will have two or more available Themes, determined by the GM at the start of the game. These Themes will be assigned to Motifs by the players.

Because a character's Motifs provide the single largest bonuses available to a character, maintaining and improving Motifs is extremely important. As such, players will spend a good bit of time pursuing actions related to their Motif's Themes, so the GMs choice of available Themes is very important, and will shape the tone and feeling of the game a great deal.

GMs are encouraged to create their own Themes to suit their campaigns, but a sample list of Themes (as well as their use cases) follows.

While the Themes here have been presented as pairs, a game can easily have more than two Themes. Consider what a game would be like combining two of the listed pairs, or mixing and matching.


Sample Themes
Song/Sorrow
This set of Themes is themed for a game about playing the last members of an ancient people or way of life, bringing glory to the old ways when you can, and laying them to rest when you cannot.
Song Actions
Honor the ones who came before you
Accomplish a monumental feat for the sake of love
Tell tales of your companions deeds
Create a monument to the old ways
Sorrow Actions
Lay an old tradition to rest
Kill an ancient rival of your people
Honor an old friends last wishes
Surpass a deed of old
Bright/Bloody
This set of Themes works well for a game of fairytale intrigue, dark woods, crossed swords, blood spilling from crystal glasses
Bright Actions
Humiliate another
Put your skill on display
Obtain the admiration of a powerful figure
Have someone swear an oath of vengeance against you
Bloody Actions
Take a trophy from a worthy foe
Over-indulge in fine things
Endure pain for the sake of pleasure
Kill for sport
Heroic/Grim
This set of Themes works well for a more traditional game of heroes and villains, kings and paupers, knights and bastards
Heroic Actions
Forge a true friendship
Attempt a challenge against all odds
Boast of your accomplishments
Perform a noble deed with no promise of reward
Grim Actions
Reject someone in dire need of help
Perform a cruel action in return for payment
Increase your standing by bringing another low
Kill over a pittance
Chrome/Rust
This set of Themes could be used for a cyberpunk game of scrapyards and high rises, small neighborhoods getting erased by gleaming factories, cold eyes behind tinted glass.
Chrome Actions
Replace your body with machinery for the sake of vanity
Waste a precious resource
Amass personal wealth
Coerce someone into betraying their values
Rust Actions
Replace your body with machinery for the sake of survival or comfort
Stay true to your values at personal cost
Preserve a precious resource
Redistribute wealth


Training
Once you have determined your characters Traits and Motifs, and have assigned their Themes, you should have a pretty good idea of who they are and what they do. Summarize this to determine your Training.

Training is a bit broader than just a single skill: think of "failed professions" or "backgrounds" in games that use those.

Training is ranked from 1-3, and is added to your roll when it is relevant to the action you are performing.

Like Motifs, the Rank of your Training can be improved. This happens by taking actions related to the Goal of your Training. When you do this, mark 1 Skill by your Training. For every 4 points of Skill you may increase your Trainings rank by 1.

Your character's Training starts at rank 1


Goals
Goals are to Training as Themes are to Motifs; collections of actions that your character can take to improve Rank.
Your Training's Goals should be 4 actions that can be taken to mark Skill. You determine your Goals when you determine your training, and your GM must approve your Goals.
Goals must be somewhat difficult to achieve, and represent real milestones for your character.
For example, a player who decides their character has the Book Collector training might decide that their Goals are
Obtain a unique book
Preserve knowledge at a personal cost
Surpass a renowned collectors collection
Improve the quality of the library housing their collection
Paths
Paths are alternate means of character development and improvement, separate from the numerical advancement of a characters Motif and Training Rank. Players must determine their character's Path at character creation. Every game will have a certain number of available Paths, determined at the start of the game by the GM.
Each Path comes with additional rules and options, which will be detailed below, but first a brief description of each Path follows.
The Path of the Crown: allows characters to recruit followers by beating NPCs in contests.
The Path of the Warrior: allows characters to undergo trials in order to learn combat styles
The Path of the Emblem: allows characters to turn one of their Motifs into an Emblem, which lets them perform Impossible Feats as long as they maintain its Quality.
The Path of the Collector: allows characters to collect Trinkets from defeated foes and obstacles, which can later be spent to invoke Aspects of that thing.
The Path of the Circle: allows characters to be part of an Order, and find Contacts from their Order at various Havens.
The Path of the Cursed: allows players to declare one of their Motifs to be Cursed. Cursed Motifs may have their Rank increased beyond normal limits, but may only be used to further their own Themes.
The Path of the Wise: allows players to become part of a Tradition, and to cast Spells by manipulate their Tradition's Focus using Arts
The only linear numerical advancement in this game is improvement of Motifs by taking actions relating to their Themes, and improvement of Trainings by taking actions relating to their Goals, so Paths offer opportunities for more flavorful and lateral advancement. Paths are also the most mechanically dense (though they're still fairly lightweight) portions of the game: one of the reasons why the game is able to be so light in general is the fact that Paths serve almost like rules modules, little packets of mechanics that only apply to the characters following them. In fact, Paths are less like skills, and more like "run modifiers" or "challenge runs" in a roguelike: options that fundamentally change the way your character plays, or change the way the world interacts with your character. Paths are the part of the system that will probably see the most tinkering going forward, and I'll be making new Paths and posting them on the blog as I think of them as well.

The Path of the Crown
If your character follows the Path of the Crown, you may at any time issue a challenge to an NPC in order to try to recruit them as a Follower. The challenge must detail a specific contest, with clear terms of victory and defeat, and a clear understanding of what task your character will perform for the NPC should the you lose.

Should the NPC agree to the challenge and lose, you must must fulfill one of the NPCs Desires. If you do, your character gains the NPC as a Follower. If you do not, your character does not gain the NPC as a Follower, and the NPC remains neutral towards you.

Alternatively, you can make a roll. If the roll succeeds, your character gains the NPC as a Follower. If the roll fails, the NPC becomes hostile to you.

If you lose the contest, your character must uphold whatever task you said they would do if you lost. If they do not, you lose the use of this ability until your character perform the task, and your character loses 1 Follower, determined randomly.

Followers
In addition to any Traits, Trainings, and items they may have, Followers have a Loyalty Rank, an Ethos and Desires. Followers will accompany your character.

A Followers Loyalty Rank is added to their roll if they are performing an action out of clear and direct loyalty to your character. A Followers Loyalty Rank starts at 1.

A Follower's Ethos is a list of 4 actions that they will not perform.
For example, a doctor Follower's Ethos may be: "I will not harm"

You may command a Follower to perform any action. If the action is in line with the Followers Ethos, they will perform it. If it is slightly outside of or bends their Ethos, they will perform the action, but they will mark 1 Stress to their Loyalty. Every 3 Stress reduces a Followers Loyalty by 1. A Follower at 0 Loyalty will cease to become a Follower and may become hostile.

If an action completely violates a Followers Ethos, the Follower will refuse to perform it.

A Followers Desires are 4 actions that you may perform to increase a Followers Loyalty. For example, one of a dragon Follower's Desires might be "gift me with sapphires". A Desire must be specific, and require some effort to fulfill. Each time you perform 1 of those actions, mark 1 Favor. Every 4 Favor increases a Followers Loyalty by 1.


The Path of the Warrior
If your character follows the Path of the Warrior, you may create a Fighting Style for your character to pursue, and undergo Trials to gain more Techniques in that Style.

A Fighting Style is a list of four or more Trials, and one or more related Techniques. Upon choosing the Path of the Warrior, you must name their character's Fighting Style, choose its four Trials, and create its first Technique

Trials
In order to create new Techniques and improve old one, your character must undergo the Trials of associated with their Fighting Style.

A Trial is a difficult or dangerous task that carries real risk of injuring, incapacitating, or killing a character. A Trial must be broad enough to be completed numerous times, but specific enough to be distinct. For example: "kill the Satrap of Impurity" is a bad Trial. "Kill a demon with only a knife" is a good Trial.

Each Fighting Style has 4 Trials associated with it, which you create with GM approval when the Path of the Warrior is first taken.

Each time a Trial is completed, you should mark 1 point of Mastery. For every 2 points of Mastery, they can create a new Technique, add an Intent to an existing Combo, or remove 1 Condition from a Finisher.

Techniques
Techniques come in two separate types, Combos and Finishers. Whenever you create a new Technique, you must first decide if the Technique will be a Combo or a Finisher.

Combos allow you to combine multiple Intents and perform them as one action. Initially, a Combo only combines two Intents, but more can be added by completing Trials. For example, normally: "Slash eyes" and "Stab gut" are two separate Intents, but if you combine them to form a Combo, they can be performed as one.

When enemies Take the Hit and offer a compromise to a Combo, they must choose to either mitigate 1 Intent with their usual efficacy, or mitigate both Intents poorly. When Avoiding Harm, they can choose only one of the Intents to avoid.

Finishers are Intents that can be Guaranteed by fulfilling a series of Conditions. Initially, a Finisher must have 3 Conditions, but by completing Trials, that number can be reduced.

Conditions must either require some significant effort to fulfill them, or demand a specific circumstance to fulfill. "Be wielding a blade" is not a good Condition; "Be wielding a longsword" is.

As long as all of the Conditions are fulfilled the Finisher is Guaranteed. While the Finisher is Guaranteed, when it is performed, the defender may not Take the Hit or Avoid Harm. Instead, you make a roll. If the roll is successful, the defender takes the full effect of the Finisher. If the roll is unsuccessful, the defender must Take the Hit.

It's pretty straightforward, but as an example you could declare that your Finisher is "decapitate my foe" and the conditions are "foe must be prone" "foe must be unable to see" and "I must be wielding an axe." The conditions don't necessarily have to make sense: it's a fighting style in a roleplaying game, have fun using your "Blind Executioners Style" or whatever.



The Path of the Emblem
If your character follows the Path of the Emblem, you must choose one of your existing Motifs. That Motif becomes your character's Emblem. It no longer has a Theme and does not acquire stress through use. Instead, it gains a list of Needs and a Quality Rank. Using their Emblem, your character may perform Impossible Feats, and by caring for their Emblem's needs, they may improve their Emblem's Quality to gain access to Feats.
An Emblem's Needs are a list of 4 items your character can use to improve their Emblems Quality. This can include things like rare oils the item needs to be polished or rubbed with, scrolls of incantations it needs to be blessed with, thread it can be restitched with, etc. An Emblem can have multiple items of the same type listed as Needs (a bevy of exotic perfumes, for example). None of the items that make up an Emblems Needs can be easy or cheap to obtain.
Every time your character uses an item listed under their Emblem's Needs, mark 1 Quality. Every 4 points of Quality gives the Emblem another Impossible Feat. Emblems start with 4 Points of Quality, and the first thing you should do after choosing your character's Emblem is create their first Impossible Feat.
Impossible Feats
In order to perform an Impossible Feat, you must spend 1 point of Quality.

Impossible Feats are specific, nearly impossible actions making use of your character's Emblem, that would ordinarily be outside of your character's capabilities. When using an Emblem to perform an Impossible Feat however, the action is treated as well within your character's capabilities. As such, they do not have to roll to see if they accomplish the action, though they may choose to in order to perform the action with an advantage, and they may choose to roll to avoid danger as normal. As an example, someone with Boots as their Emblem might have the Impossible Feat "Wall Run" or even "Run on Water."
Path of the Collector
If your character follows the Path of the Collector, they can collect Tokens from enemies they have defeated or obstacles they have overcome. Then, they may spend a Token to temporarily gain an Aspect of the enemy or obstacle it was taken from.
A Token is a small trinket, charm, or fragment taken from a defeated enemy or conquered obstacle. The enemy or obstacle in question must have legitimately threatened your character with injury, incapacitation, or death. A horn from a slain minotaur, or a shard of stone from a climbed cliff are both examples of Tokens. Upon choosing the Path of the Collector, you must describe a Token that their character already possesses and the foe or obstacle it was taken from.
Tokens may be spent in order to temporarily gain an Aspect of the foe or obstacle it was taken from. Once a Token is spent, it is drained of all power and significance, and simply becomes a normal object. The Aspect that the Token can invoke is not determined when the Token is gained, but rather, when the Token is spent.
Aspects
An Aspect is a power or ability that relates directly to some feature of the enemy or obstacle that the Token was taken from. In all cases, the Aspect is temporary and transitory, lasting only for a few moments, though any effects caused by it may linger. For example, a stone taken from an incredibly sheer cliff might prevent damage from a fall, or cause an overwhelming sense of vertigo in a target. The GM has the final say as to what is possible for an Aspect to do, but in general they can perform a single, strong effect on a single target, multiple weak effects on a single target, or a single weak effect on multiple targets.

Path of the Circle
If your character follows the Path of the Circle, you must create an Order for your character to belong to. From that point on, by traveling to their Order's Havens, your character can find and use the services of Contacts belonging to their Order.

An Order is defined by its Assets, and its Havens. Assets are 4 services that Contacts belonging to that order can provide. Havens are places where Contracts belonging to that Order will be found. At any Haven, there will always be at least 1 Contact belonging to the character's order. A Haven must take at least a bit of effort to reach. When the Order is first created, you must determine what your character's Order's Assets are, and where their Havens may be found.
For example, the Seers of the Black Cliffs Assets might be "Fortunetelling" "Information" "Medicine" and "Mapping", and their Havens might be "The Tops of Cliffs".

Contacts
Like Followers, Contacts have a Loyalty Rank, Ethos, and Desires. Contacts will not accompany a PC.

A Contact's Loyalty Rank is added to their roll if they are performing an action out of clear and direct loyalty to the your character. A Contact's Loyalty Rank starts at 1.

Contacts will perform tasks in line with their Order's Assets, but only if you fulfill one of their Desires. Fulfilling this Desire does not mark Favor.

If the task that you request is slightly outside of a Contact's Ethos or their Order's Assets, they will perform it, but their Loyalty Rank is reduced by 1. A Contact at 0 Loyalty will cease to be a Contact and may become hostile.


If an action completely violates a Contact's Ethos or their Order's Assets, the Follower will refuse to perform it.

Like a Follower, fulfilling a Contacts Desires (when not in return for a task) marks 1 Favor. Every 4 Favor increases a Contact's Loyalty by 1.

Yes, Path of the Circle is essentially "Path of the Crown, but the NPCs are less loyal." As a tradeoff though, the help you get is more guaranteed.


Path of the Curse
If your character follows the Path of the Curse, you must declare one of their Motifs to be Cursed. In addition, your character gains a Penance.

Cursed Motifs operate as normal Motifs, with a few exceptions:
Your character's Cursed Motif has a unique Theme, which you create when you choose this Path. The GM must approve your Theme.

Cursed Motifs may only be used to perform actions in line with their Theme. Cursed Motifs may have their rank increased to rank 6. When a character first starts following the Path of the Curse, their Cursed Motif's Rank increases to 4.

At Rank 5, whenever you try to make a roll and are not using the Cursed Motif, you first must make another roll: if you fail, you must instead use the Cursed Motif to perform an action in line with that Motif's Theme.

At Rank 6, its wielder can do nothing but perform actions in line with that Motif's Theme, or perform their Penance.

When a Cursed Motif would gain Rank beyond 6, instead, its wielder gains a Trait that would help them perform the Motif's Theme more effectively, or removes a Trait that would hinder them from performing the Motif's Theme.
So for example, if your Cursed Motif's Theme is "Bloodlust", when you would hit Rank 7 with that Motif, instead, your character might gain "Blood-Scent" as a Trait.

Penance
A Penance is an uncomfortable or unpleasant action your character can perform to reduce their Cursed Motif's Rank. A Penance must be time consuming and unpleasant or painful to perform. For example, "Flogging my back" is a good Penance. Every time your character performs their Penance, you should mark 1 Control. For every 4 Control, your Cursed Motif's rank decreases by 1.

Path of the Wise
If your character follows the Path of the Wise, you must create a Tradition for them to belong to. By practicing the Arts of their Tradition, your character may create and cast Spells. A Tradition is defined by its Secret, its Focus, its Arts, its Meditation and its Taboos

Secret
All Traditions have a Secret, a hidden gem of knowledge that neither you nor your character are privy to. When you choose the Path of the Wise, you must name the Secret of your character's Tradition, and create its Questions.
All Secrets have four Questions. These Questions cannot be yes or no questions. They should be evocative, but specific enough that their answers can be directly sought. "Is the Earth on the back of a turtle?" is a bad Question. "What lies on the other side of a mirror" is a good Question.
Each time your character answers one of the Secret's Questions, they may either gain 1 additional Art with which to manipulate their Tradition's Focus, or 2 additional Mana.
When all of a Secret's Questions have been answered, you must name a new Secret, and create 4 more Questions. This new Secret should continue in the vein of the old, and pursue the revelations that the old Questions laid bare.
Focus
A Tradition's Focus is a particular element that its Arts can manipulate to create Spells. A Focus should be specific, but not unique: Fire, Rivers, Ghosts, Snakes, Doors and Stars are all examples of good Foci. When you choose this Path, create a Foci for your character's Tradition, or roll on the following table:
Foci (d20)
Arts
Arts describe how a Tradition's Spells can manipulate its Focus. Initially, your character's Tradition gives them 4 available Arts. When you choose this Path, choose or roll on the following Table four times to determine the Arts of your character's Tradition. By answering Questions related to their Tradition's Secret, your character may gain new Arts.
Arts (d100) (credit for inspiration for doing magic like this goes to
Ben Milton
(Maze Rats) and credit for an additional 50 entries goes to
Sven
for an additional 50 entries)
Taboos
A Tradition's Taboos are a list of 4 conditions that prevent your character from casting Spells. These conditions are referred to as Principles. Principles must pose genuine hindrances to your character, either by coming up frequently or by being difficult/annoying to fulfill. "Can't cast spells under the light of a full moon" is a bad Principle, "Can only cast spells while standing on one leg" is a good one. When you choose the Path of the Wise, you must determine your Tradition's Taboos.

Mana and Meditation
Casting Spells costs Mana. When you choose the Path of the Wise, your character gains 10 Mana. Mana spent to cast Spells can be recovered through Meditation.

A Tradition's Meditation is a unique action that your character can do to regain their Mana. A Meditation must be either time consuming, or difficult/unpleasant to perform. When you choose the Path of the Wise, you must determine your Traditions Meditation.


Spells
Your character may create and cast Spells by using their Arts to manipulate their Tradition's Focus. Spells must always involve both the Focus of your character's Tradition, as well as one or more of their Arts. How much Mana a Spell costs is determined by the extent of its effect, as per the following:
+1 for each additional Art involved beyond the first one.
Subtle Effect: +0 Mana
Dramatic Effect: +1 Mana
Spectacular Effect: +2 Mana
Natural Effect: +0 Mana
Unnatural Effect: + 2 Mana
Tiny Area: +0
Limited Area: +1 Mana
Large Area: +2 Mana
Massive Area: +3 Mana
Huge Area: +4 Mana
Brief Duration: +0 Mana
Extended Duration: +1 Mana
Subtle/Dramatic
Subtle effects are easily overlooked or insignificant, and may be mistaken for ordinary happenings. Dramatic effects are significant and hard to ignore, easily recognizable as magic. Spectacular effects are truly bizarre or wondrous, and will draw attention and spread rumors.
Natural/Unnatural
Natural effects could feasibly happen in nature, even if the Spell prods them occur more quickly or with greater power. Unnatural effects would never occur in nature.

Tiny/Limited/Large/Massive
Effects with Tiny areas are no larger than a foot or two. Effects with Limited areas can affect up to 1 person. Effects with Large areas can affect a region up to the size of a large room. Effects with Massive areas can affect a space up to the size of a house, and effects with Huge areas can affect a space up to the size of a castle.

Brief/Extended
Spells with Brief durations are transitory and last only for a few moments or a single action, after which anything they affected is returned to normal. Extended effects last until they are Dispelled. So for example, a Spell that causes a loud sound to play is Brief, but if you wanted to deafen someone with a loud sound, the effect would be Extended, since the effects of Brief Spells end after a few moments.

Extended Durations and Counters
If a Spell's Duration is not is not Brief, it is Extended. As long as an Extended Spell's effects last (so, until it is Countered).you cannot regain the Mana spent on the Spell through Meditation.

Extended Spells last until they are Dispelled, which requires that you determine a Counter when Spell is first cast. A Counter is an action or condition that ends the effect of the Spell in question.

In addition to a Counter, a Spell with an Extended Duration has a Doom, a negative effect that afflicts the caster if the Spell goes for (12 - the amount of Mana spent to cast the spell) days without being Countered.

The Spell's Doom is determined by you when your character first casts the spell, but must significantly harm or impair your character. The Doom lasts until the spell is Countered.

Components
Your character may gain additional Temporary Mana through the use of Components, unique and rare magical items that can be consumed to gain Mana. Temporary Mana lasts until it is spent to cast a Spell, at which point it vanishes. Components must be difficult to obtain, and have some unique or magical significance.